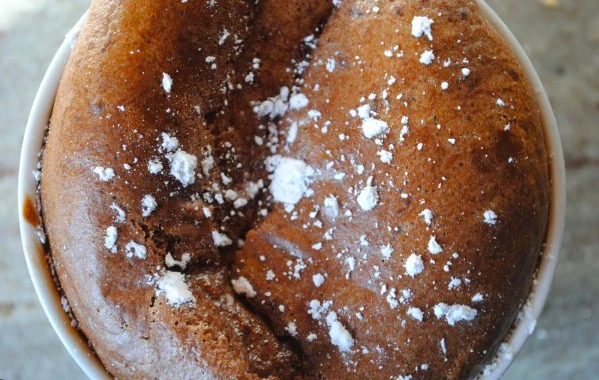 I am happy to finally be able to post my souffle recipe for everyone to read.
Thanksgiving is just a few days away and this morning I took a break amid the chaos of our holiday preparations to whip up this special treat for my readers. I chose a nice light chocolate souffle because I don't want to overdo it before the holiday. This dessert is elegant, light and not too sweet. It is a perfect after dinner dessert.
Preparing a souffle can be a true test of your cooking skills. While there are many advanced recipes floating around the web, I wanted to make sure that the anyone could make this magnificent souffle. I am a firm believer that gourmet does not mean complex or expensive, just layered and rich.
You must have a mixer to properly make this souffle. If you don't have a stand-up mixer then an electric hand mixer will do. You will have to whip the egg whites to the perfect consistency, the same as you would if you were making a meringue. For this souffle, I whip the egg whites so that they are at the "soft peak" stage. The photo below should help you identify this stage: turn the mixing attachment upside down, and if the egg whites are just finally starting to stand on their own then they are ready for cooking.