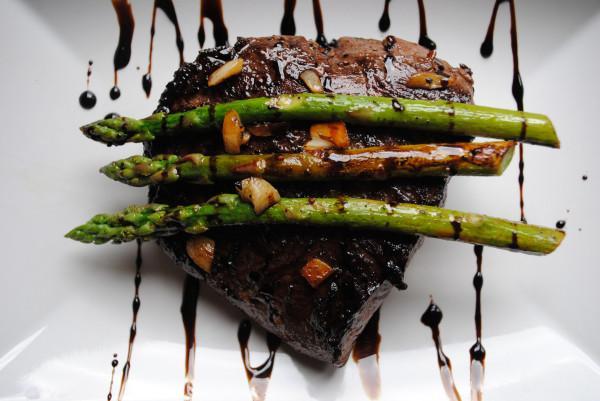 One of my funniest memories as a child involves a night when my father decided to cook us some steaks. The meat was awful, dry and chewy. Half way through the meal my father told us all that we were eating venison. My mother immediately started crying and yelled out, "You killed Bambi!" We still laugh about it to this day, but until last night, I had continued to refuse to eat venison.
We didn't quite kill Bambi to get the meat. Coyotes did. Living in the "wilderness" of Rhode Island has afforded us the opportunity to meet some amazing friends and neighbors. One such couple, Pete and Paula, recently heard a commotion behind their house in the middle of the night. After their dogs went out to investigate, Pete discovered a recently killed doe.
Given the low temperatures that night, the meat basically sat on ice until he was able to harvest it the next morning. He was kind enough to bring us by an amazing steak, so we gladly accepted it. I have begun to believe that there is no such thing as a "bad" food. Ingredients are what you make of them, and venison is no different. Many of the foods I thought I hated as a child and young adult I have found I actually enjoy when prepared differently. You should never let one bad experience spoil you to expanding your horizons. After tasting how amazing this steak was, I am extremely glad I took the chance on it.