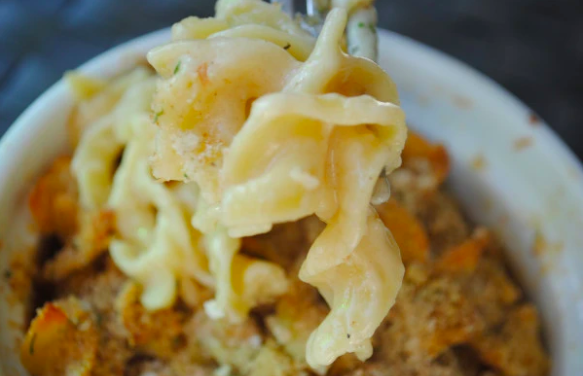 Something about major snowstorms make me reminiscent of childhood. All in all, the blizzard of 2013 turned out to be not much more than a pleasant weekend inside. We had full power the whole time, a toasty home (thanks to our wood stove), and a great chance to enjoy some time together sipping hot chocolate and baking some of our favorite dishes over some nice wine.
Something about the snow made me think back ten years to the last true blizzard this area saw, in 2003. I hadn't met Jon yet, but I still spent that storm doing much the same thing I did this time around: cooking up something good. This recipe, for baked macaroni with white cheddar cheese, was actually first created during that storm.
While I was considerably tighter on a budget back then, the low cost of these ingredients doesn't sacrifice anything for the taste. Your best investment will be in a nice sharp cheddar cheese. While it doesn't have to be ripened in a scottish cave for 20 years, make sure the cheese that you do buy is extra sharp.