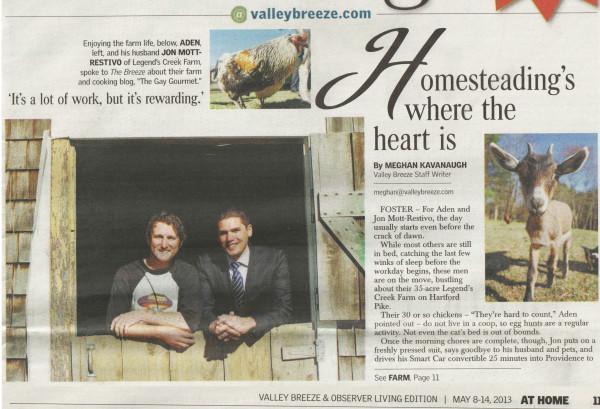 We had a blast when we were visited by a reporter from the Valley Breeze. Our incubators have been flipping chicken eggs for the last 2 months, and we will have our first hatch of Ameraucana chicks for sale this weekend. It's the best time of year to hatch since the weather is perfect and you don't need to worry about providing them with heat for months as they grow.
This last weekend we did some routine maintenance to our honey bee hive, and in another week or 2 it will be time to add on the second brood box! I am amazed at how fast the colony is growing and look forward to expanding to between 5 - 10 hives this time next year.
I wanted to take a chance to reach out to my readers. If you have any particular recipe that is your favorite, please share it with me. I would love the chance to experiment with it, and possibly prepare it for the blog. I have already received several recipes that I am extremely excited about that are on the list to be added.